Institutional Reputation & Global Presence

The University of Hong Kong (HKU) is the oldest university in Hong Kong. As an English-medium university with a history that stretches back more than 100 years, it has grown with and helped shape the city from which it takes its name.
Today, HKU is recognized internationally as a dynamic and comprehensive university of world-class standing. With its distinguished excellence in research and outstanding performance in teaching, it attracts first-class teaching and research staff and brilliant students from around the world.
Research Excellence
Number of HKU academics, the highest among universities in Hong Kong, named by Clarivate in its list of 'Highly Cited Researchers' as the most influential in the world. Their works have been highly cited by fellow academics and are hence making a significant impact in ongoing research in their respective fields HKU has won a proud reputation as a world-class comprehensive research university. Its research is of proven quality and impact, and it has a very successful record in the competitive local market for research funding.
For example, it has the highest cumulative number and value of Research Grants Council's Areas of Excellence, Theme-based Research Scheme and Collaborative Research Fund projects among government-funded institutions, the higher number of awards in Croucher Senior Research Fellowships and Medical Research Fellowships, Chinese Academy of Engineering Academicians, etc. HKU also has the highest number of refereed publications per academic and research staff member.
Emphasis on Research Postgraduate Students, Student Diversity & Internationalisation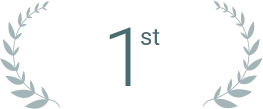 Times Higher Education
World's Most International Universities 2023

Research postgraduate students accounts for 10% of the total student population, and are making valuable contribution to the University's research work and environment.
The University values the important role of non-local students, which accounts for over 80%. Our students come from over 60 countries and regions, providing intellectual stimulation and contributing to the social and cultural life of the University.
World-Class Teaching
HKU has been consistently pursuing a vision of high-quality education and it adopts a student-centred approach in research postgraduate education. Its academics are recruited from leading universities across the world, and many are highly regarded in the global academic community.
International Focus
The University has academic links with more than 400 overseas universities and hosts over 10,000 international students. Over 65% of its academic staff come from overseas. Extensive exchange and fellowship arrangements have been established at University / faculty / department levels to promote research collaboration and to provide an international learning environment. Research postgraduate students have opportunities to participate in international conferences and take part in overseas training and international research collaboration.
Wide Range of Fields of Study
HKU offers PhD and MPhil programmes in all ten Faculties, including Architecture, Arts, Business and Economics, Dentistry, Education, Engineering, Law, Medicine, Science and Social Sciences.
Use of English as the Medium of Instruction
A distinctive position as an English-medium university in Asia is one of HKU's great strengths.
Support Facilities
HKU students have access to first-class libraries with over 8.5 million e-resources, including e-books, e-journals and e-database etc. as well as computer, sports and leisure facilities. The University also provides residential accommodation for a proportion of its students.
Career Prospects
Many of HKU graduates are employed in high-level positions in top universities, government, business and industry in Hong Kong and around the world.
Further Information: